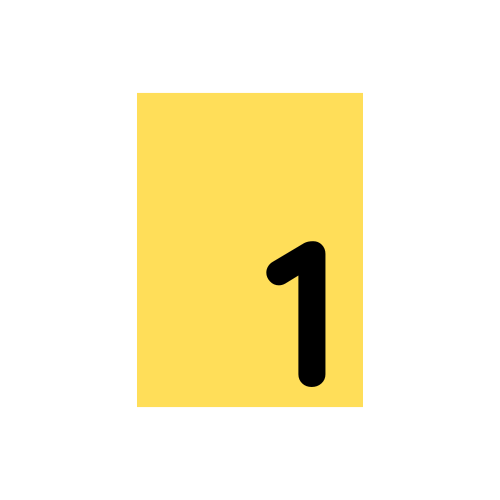 The Journey to Solopreneur
One-Person Business
Join the Revolution
Empowering Solo Entrepreneurs to Create Impact
Mastering the Art of Simplicity in Business
Streamlining Processes for Increased Efficiency and Growth
Leveraging Technology for Business Success
Integrating Innovative Solutions for Streamlined Operations
Optimizing Communication for Effective Team Collaboration
Enhancing Interpersonal Connections for a Seamless Workflow

Our guides
The Ultimate Guide to Scaling Your Business
Navigating Your Business Journey with Expert Insights and Best Practices
Maximize Your Business Efficiency
Gain insights on how to optimize processes and utilize technology to increase efficiency and productivity.
Improve Team Collaboration
Learn the key communication strategies and tools to enhance teamwork and foster a positive work environment.
Scaling Your Business for Growth
Access expert advice and best practices for scaling your business, expanding your reach, and driving sustained growth.
Empower Your Solopreneurial Journey: A Complimentary eBook
Elevate your business acumen with our refined and sophisticated guide, available at no cost to you.
One-person Business Optimization
what you can expect
As a member of our community, you will have access to a wealth of information and resources that will help you grow your business. Our online platform is a hub for discussion, collaboration, and networking, where you can connect with other entrepreneurs, share your ideas and experiences, and get feedback and support. Whether you are just starting out or are looking to take your business to the next level, our community is here to help.
Introduction to Business Optimization
Understanding the fundamentals of business optimization and the impact it can have on success.
Streamlining Operations for Increased Efficiency
Learn how to identify and eliminate inefficiencies in your business processes for a smoother workflow.
Leveraging Technology for Business Growth
Discover how to integrate technology into your business strategy to drive innovation and expansion.
Improving Communication for Team Success
Enhance teamwork and collaboration by improving communication and interpersonal relationships.
Scaling Your Business for Sustainable Growth
Access best practices and strategies for scaling your business and ensuring long-term success.
The Power of Business Optimization: Transforming Your Business for the Better
The success of any business depends on its ability to continually adapt and improve. By optimizing various aspects of your operations, from streamlining processes to leveraging technology, you can unlock your business's full potential and drive sustained growth. In this resource guide, we'll explore the latest strategies and tools for optimizing your business, so you can transform your organization into a lean, efficient, and successful enterprise.
Words From The Community
What our members think about us
Leslie Alexander
5/5
One of the lightweight theme I have ever used, with many simple yet useful modules which will definitely increase user experience.

Ronalda Richards
5/5
Excellent solution if you need something very fast, simple and highly customizable for WordPress FSE.

Cody Fisher
5/5
I like this theme, really great for my site, I got very high score on web vitals and it's exceptional highly customizable .

Suzann Richards
5/5
It's most beatiful FSE solution for WordPress, I like how it's simple and practical.

Unlock the full potential of your solo enterprise
Join the 1 Person Business Community Today!
Network
Exclusive Content
Virtual Events
& more
FAQ
Frequently Asked Questions
What is a One-person business?
---
A one person business refers to a company or enterprise that is owned and operated solely by one individual. It is also known as a sole proprietorship.
What are the advantages of a One-person business?
---
The main advantage of a one person business is that it is relatively simple to start and manage, as there is only one person who is responsible for all aspects of the business. Additionally, sole proprietorships often have lower overhead costs compared to larger businesses, which can result in higher profits.
Are there any disadvantages to a 1 person business?
---
One of the biggest disadvantages of a 1 person business is that the sole proprietor is personally responsible for all debts and obligations of the business. This means that their personal assets, such as a home or savings account, may be at risk if the business fails. Additionally, a sole proprietor may find it challenging to take time off or handle all aspects of the business on their own.
How can I start a 1 person business?
---
Starting a 1 person business typically involves registering your business with the local government and obtaining any necessary licenses or permits. You'll also need to establish a system for tracking income and expenses, and determine the best structure for your business (such as a sole proprietorship or limited liability company). It may also be helpful to develop a business plan and seek advice from a financial advisor or attorney.